Groove Auto, with a
Toyota dealer in Englewood
and
Subaru Dealer in Englewood
, is excited to see what Toyota and Subaru will come up with in their design of the 2014 Subaru Tribeca. Subaru has yet to come out with a hybrid vehicle, but with what we are seeing here from Motor Trend, it looks like they are not far away!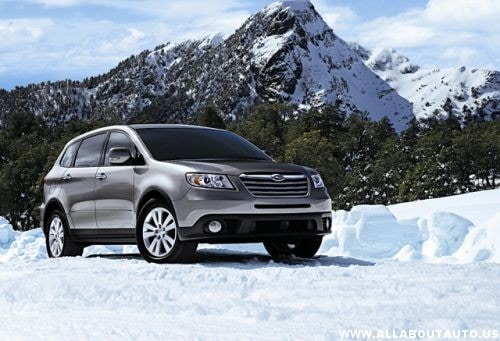 From the sound of things, Subaru and Toyota are getting cozier than ever. According to Motor Trend, the two companies are currently exploring ways to integrate platforms, and the fruit of that exploration may very well be the next Tribeca. MT is reporting that engineers are currently looking for ways to base the next-generation Subaru crossover on the bones of the Toyota Highlander. Both models are slated for replacement in 2014, and there's some indication that the two vehicles will share more than a few bolts when they debut.
According to MT, the project isn't without hiccups, however. As with the FT-86, both companies need to find a way to work around the Subaru 3.6-liter flat-six found in the nose of the current Tribeca. MT points out that the FT-86 avoided this issue by simply using the Subaru engine in the Toyota variant of the sports coupe, though at this point it's unclear how the Tribeca/Highlander will overcome that particular hurdle. In addition, the crossover platform will also need room for the Highlander hybrid model's battery packs, which may mean that Subaru will jump into the gas-electric game as well.
Groove Auto
is always glad to help the environment, and with this announcement we hope that all of our stores will soon be carrying some sort of Hybrid vehicle. We have a large selection of hybrid vehicles at all four of our locations in Denver. Check out the new
2011 Toyota Prius Hybrid
at our Toyota dealer in Englewood, Groove Toyota. Or, check out the
2011 Ford Fusion
Hybrid at your
Centennial Ford Dealer
, Groove Ford.