DRIVE for Education in Denver, CO
MAKING AN IMPACT ON OUR LOCAL SCHOOLS.
Every child holds a key to the future.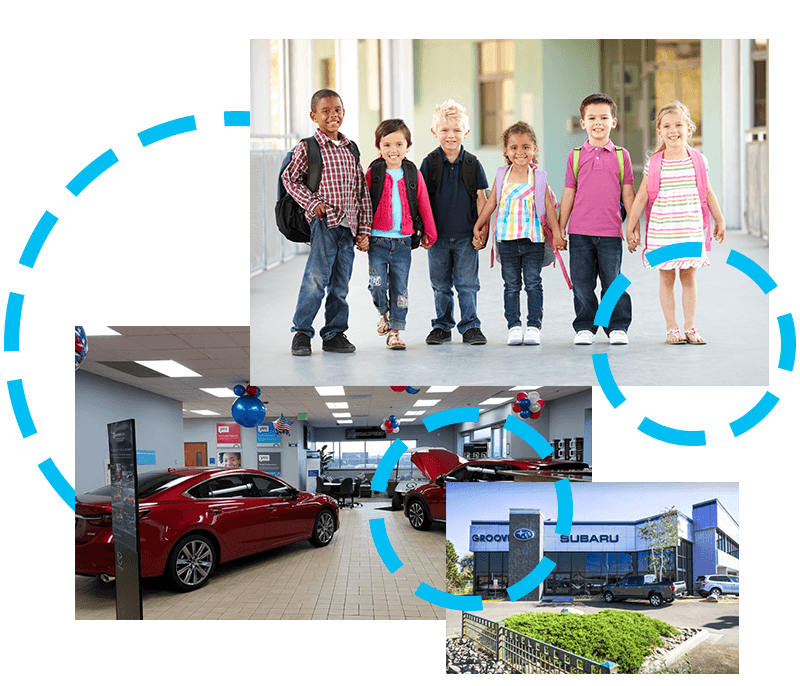 DRIVE for education® is a forward-thinking charity program created by the employees of Groove Auto as a way to make an impact in local neighborhoods where we work and live. It's about enriching the lives of children through education and foundational support. The program is locally targeted and classroom focused, enabling area schools to receive donations during the school year that directly impacts the students, the school's facilities and the teachers.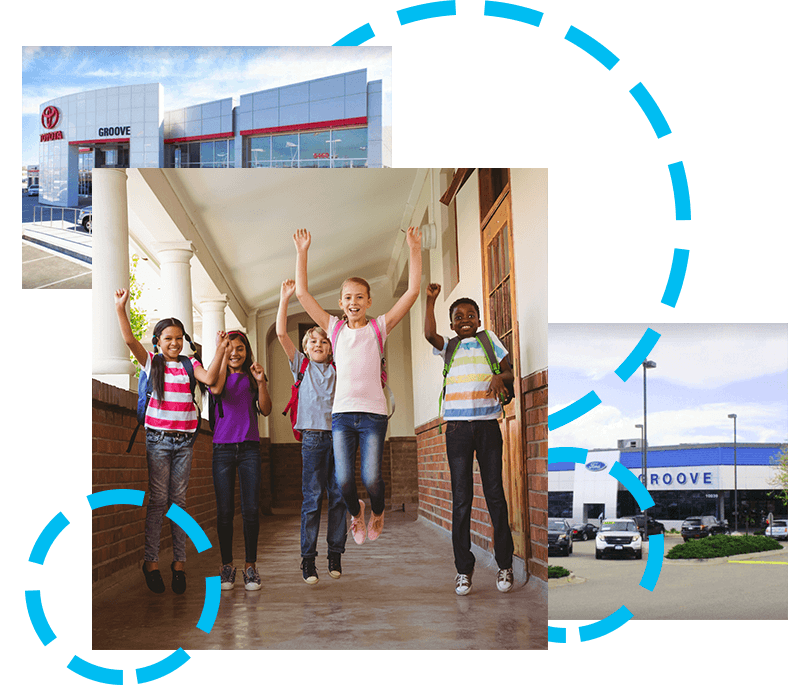 Dedicated proceeds from every vehicle we sell funds our DRIVE for education® program, since 2011 Drive for Education has donated over $700,000 to schools all over the Denver area. Our goal with DRIVE for education® is to establish and foster lasting relationships with area schools and educational foundations to provide continual support in our neighborhood classrooms.
WE'VE DONATED OVER
$700,000
TO LOCAL SCHOOLS
THOSE DONATIONS HAVE REACHED
174+
LOCAL K-12 SCHOOLS
DO YOU QUALIFY?
All Denver metro Public K-12 Schools may request money.
Program awards are determined by those programs demonstrating the greatest need.
Anyone can nominate their school, individual schools will receive as much as $3,500 each.
An award granted in the past does not influence any current application for consideration from that school.
School selections and donations are made twice a year. Schools may apply for both grant timeframes but the same schools may not be awarded more than one grant per year.
Schools that enter will be evaluated on how they best demonstrate a need to use the DRIVE for education® Grant. Choose compelling and specific reasons which you believe best enhance and increase your schools' program. With your application, please provide a personalized description or essay detailing your schools' need. The submitted essay should describe how the grant will impact education in the classroom, facilities or student programs.